Family space "Raitse Sad"
Why parents choose our space
This is a warm and cozy space for healthy education of children from 3 years old
Preservation of Ukrainian traditions and holding family holidays
Daily creative and psychotherapeutic classes:

sculpting, drawing, speech therapy exercises, finger gymnastics, fairy tale therapy, singing, needlework, ruhanki

Walks in any weather 2 times a day
A large private house in a quiet place in the middle of nature
A separate area with a playground and a garden where children can learn to work and help each other
Organic healthy 3 meals a day
Ecological toys made of natural materials
Easy access by public transport and convenient parking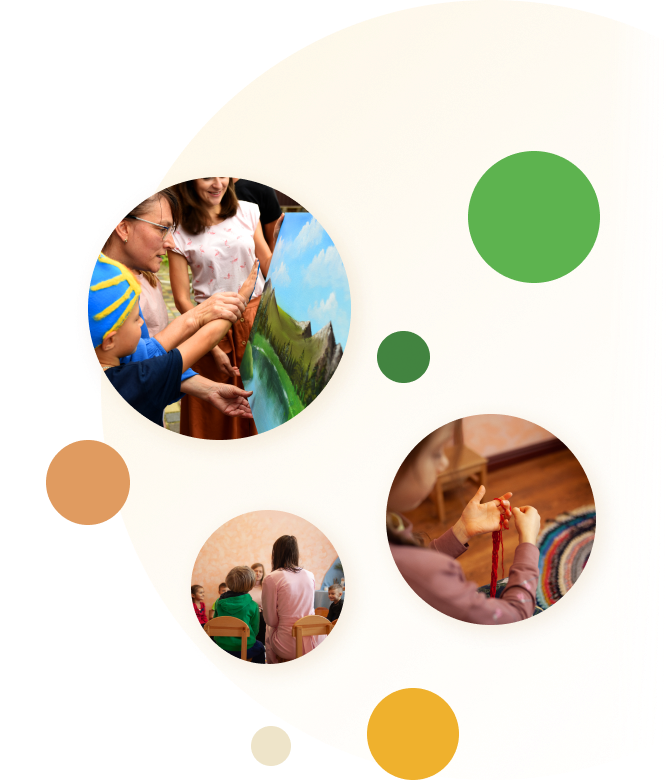 Photo gallery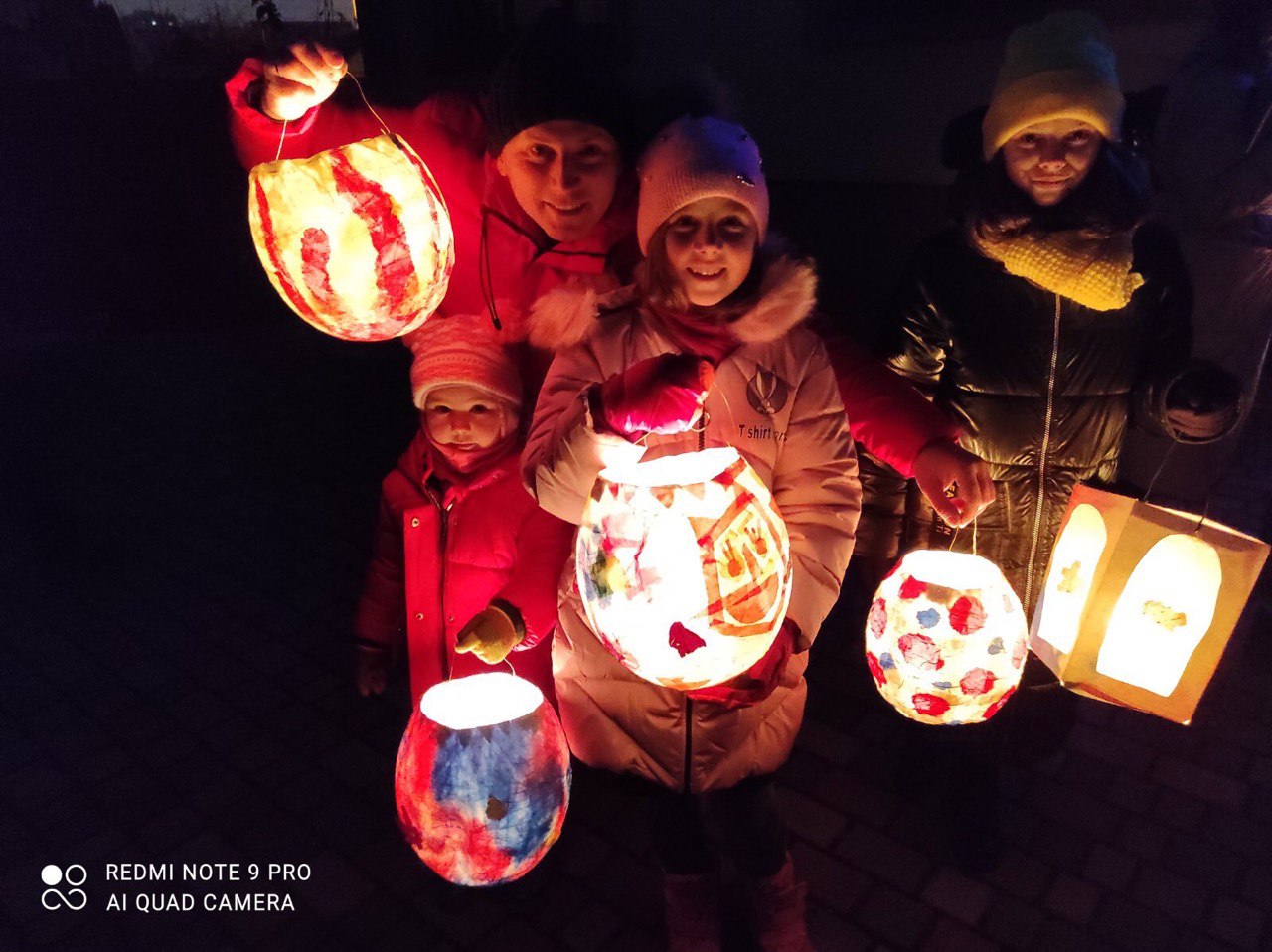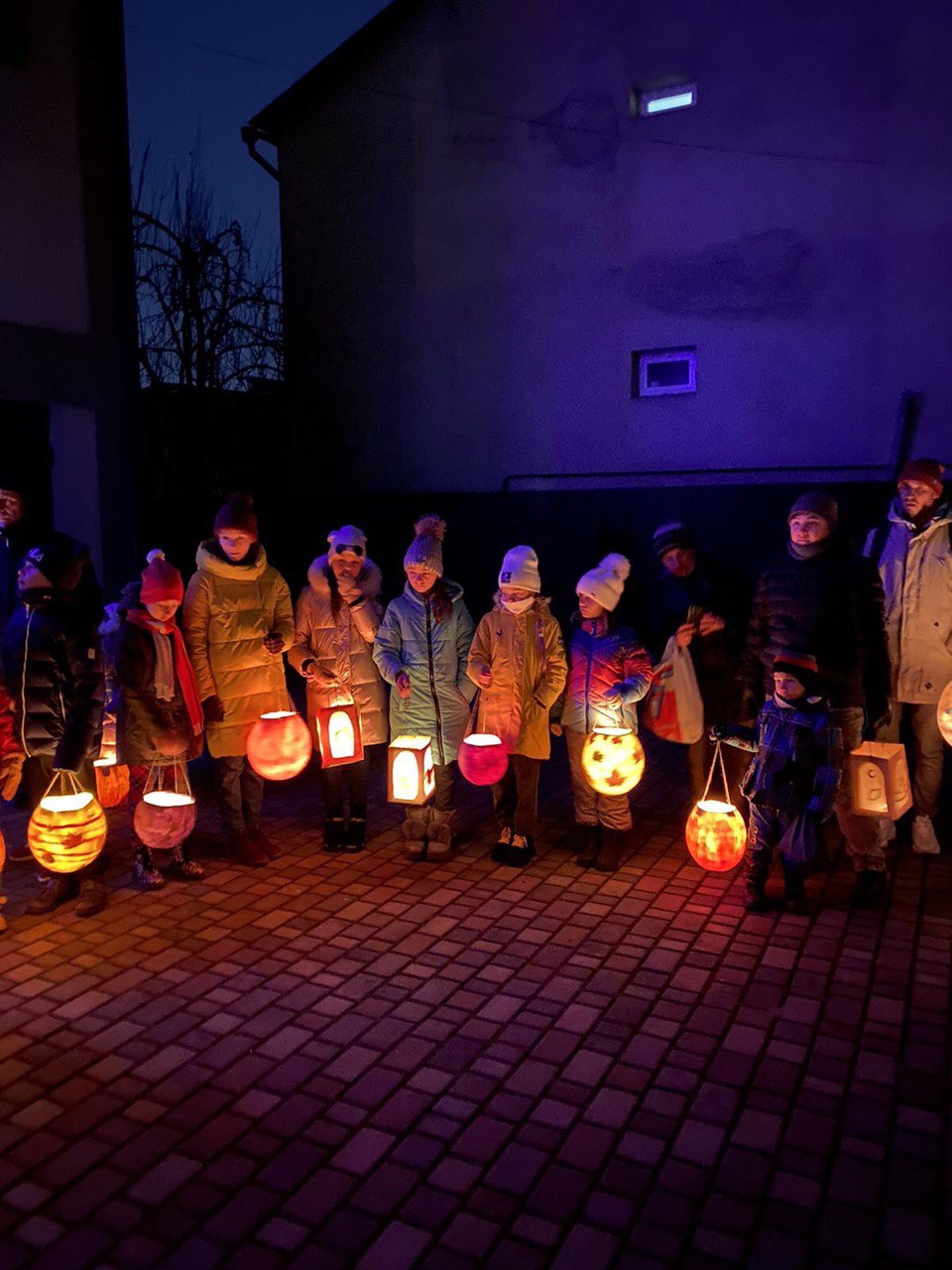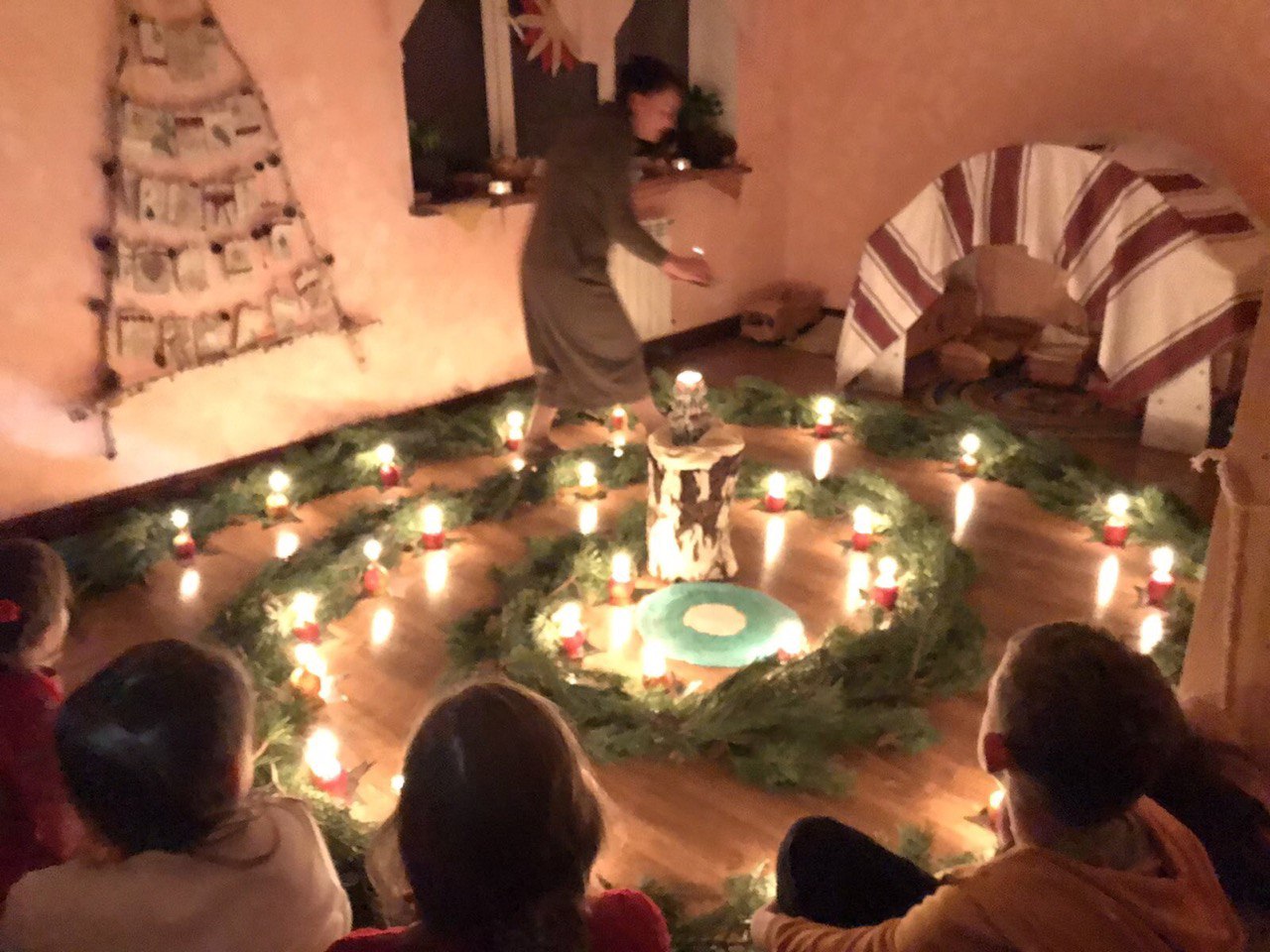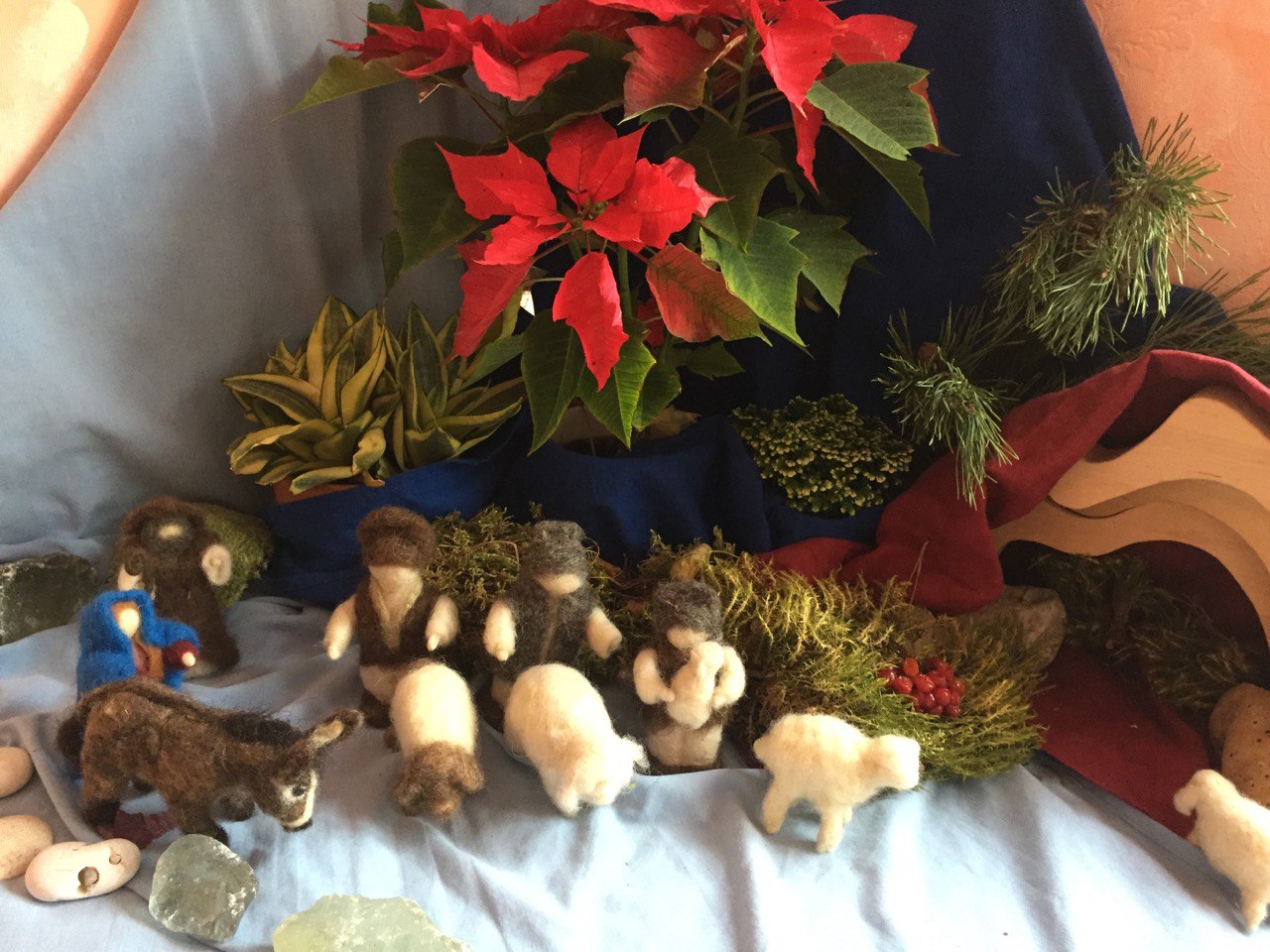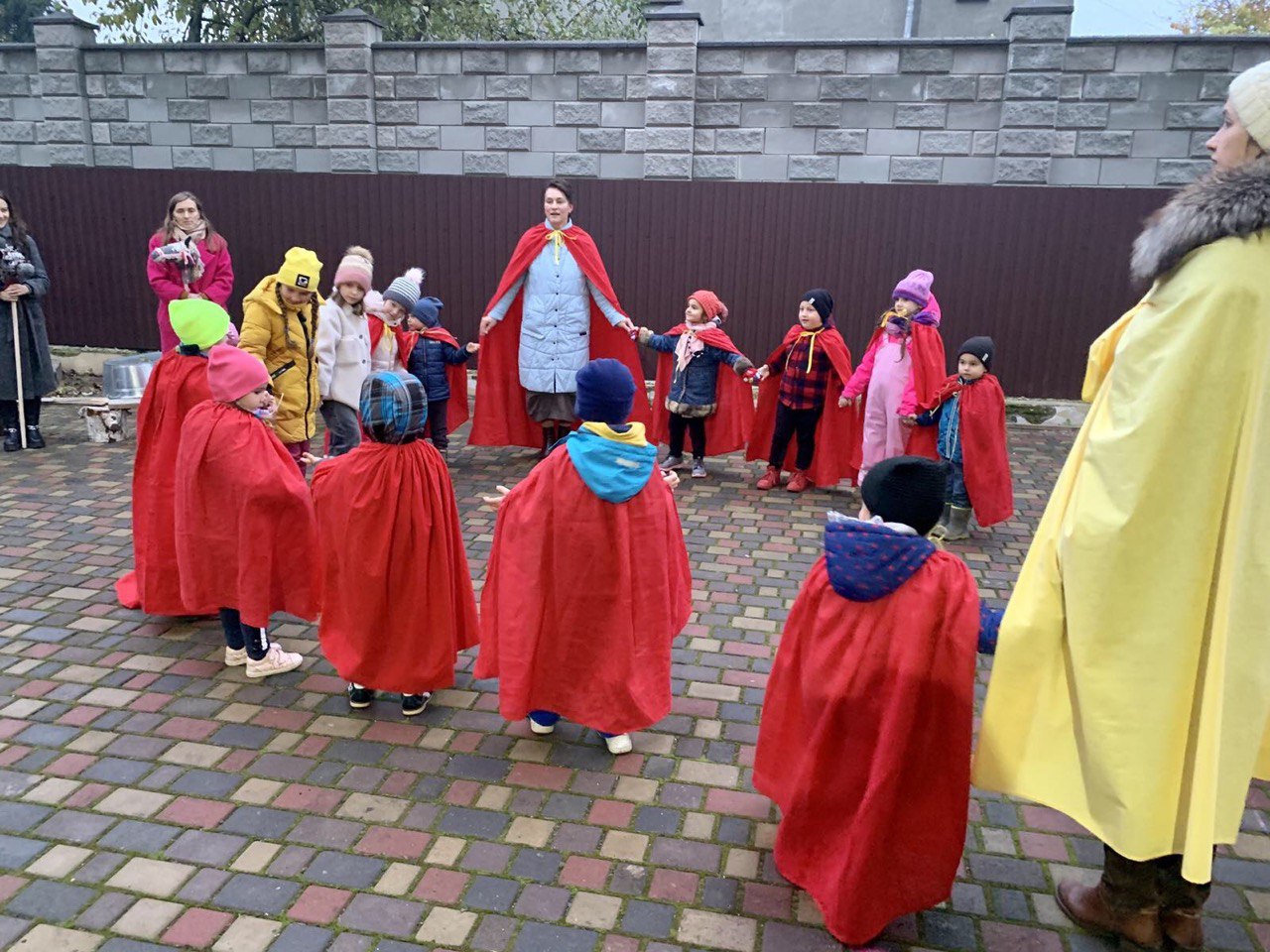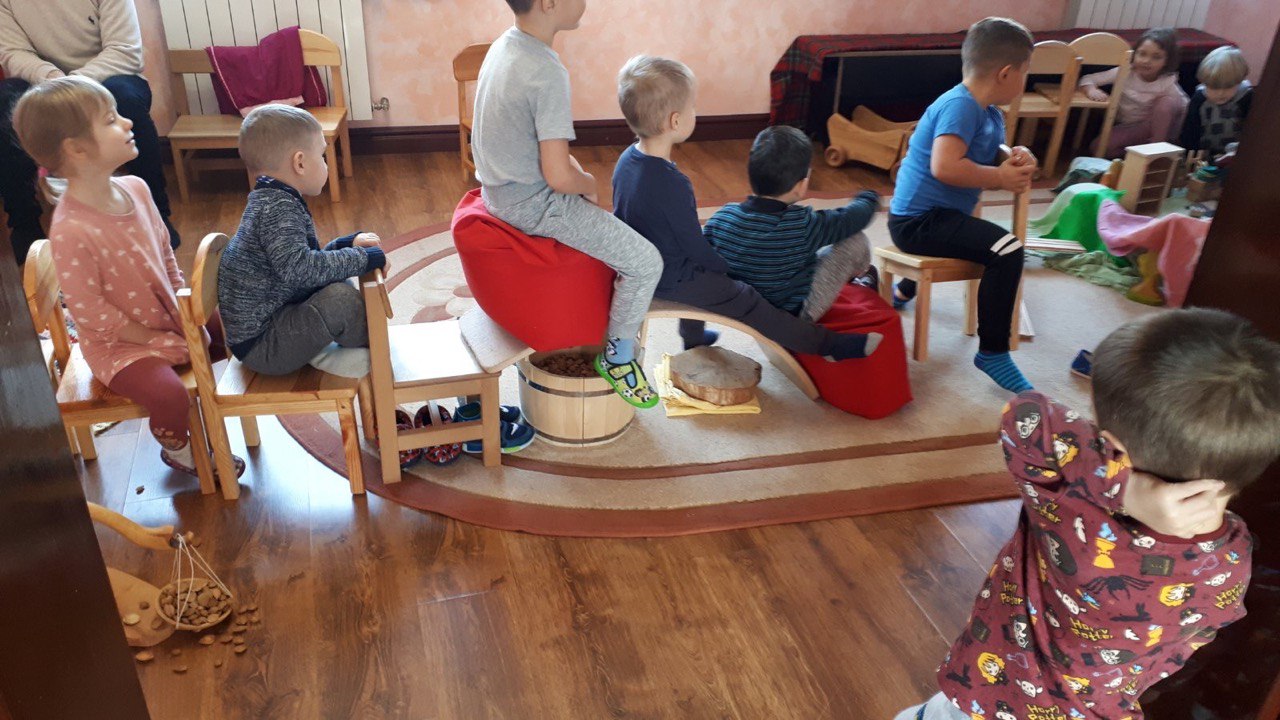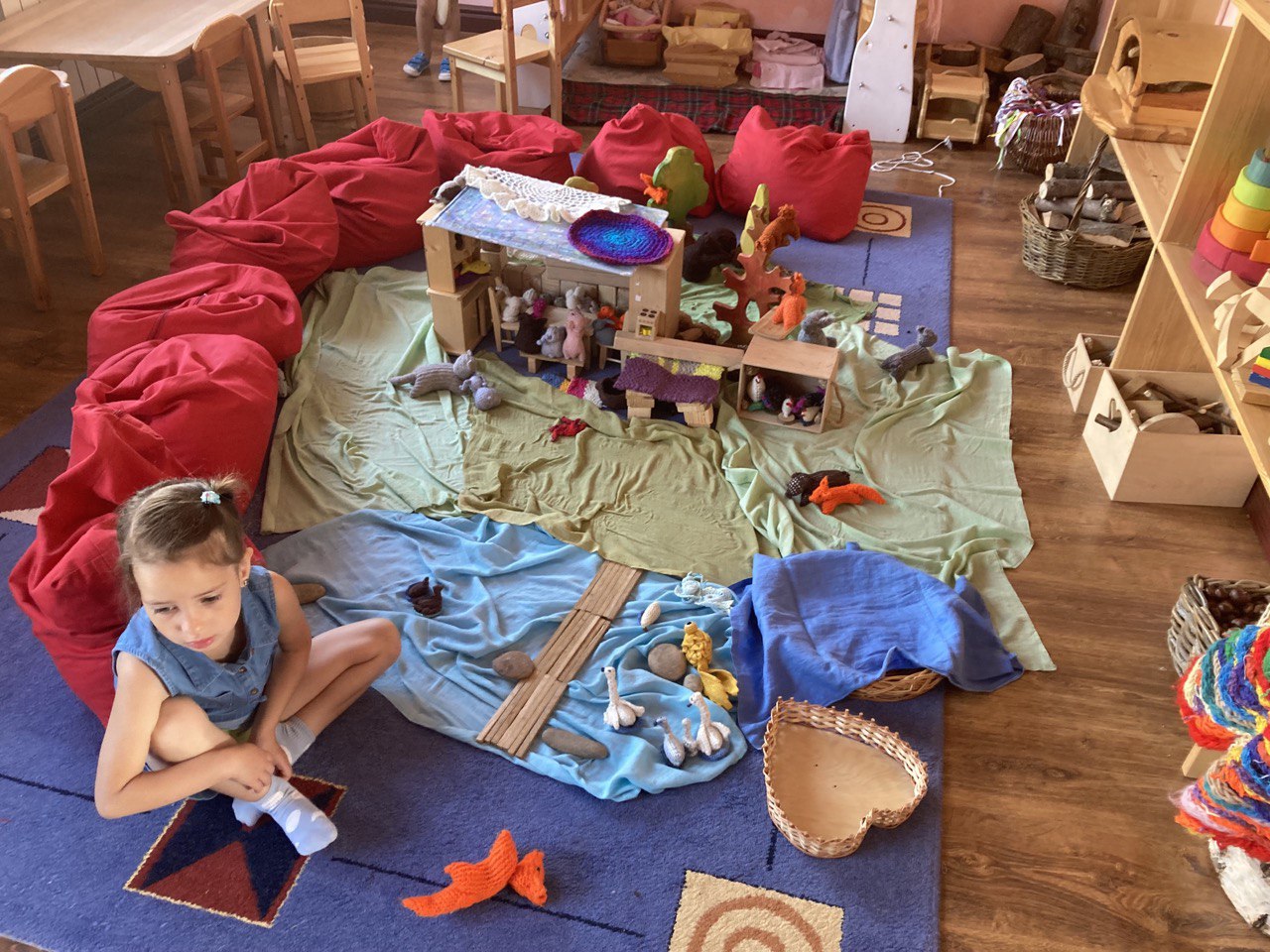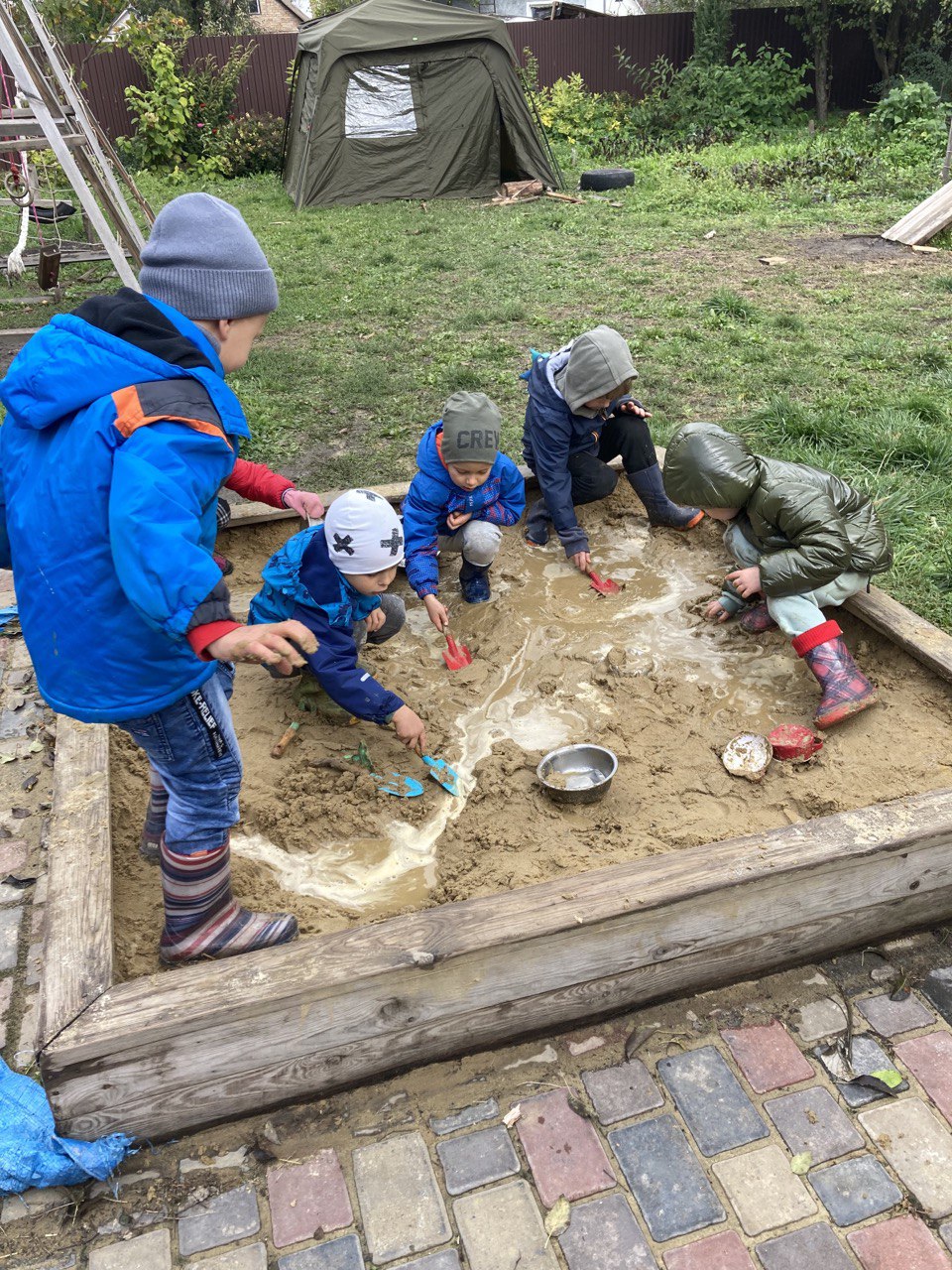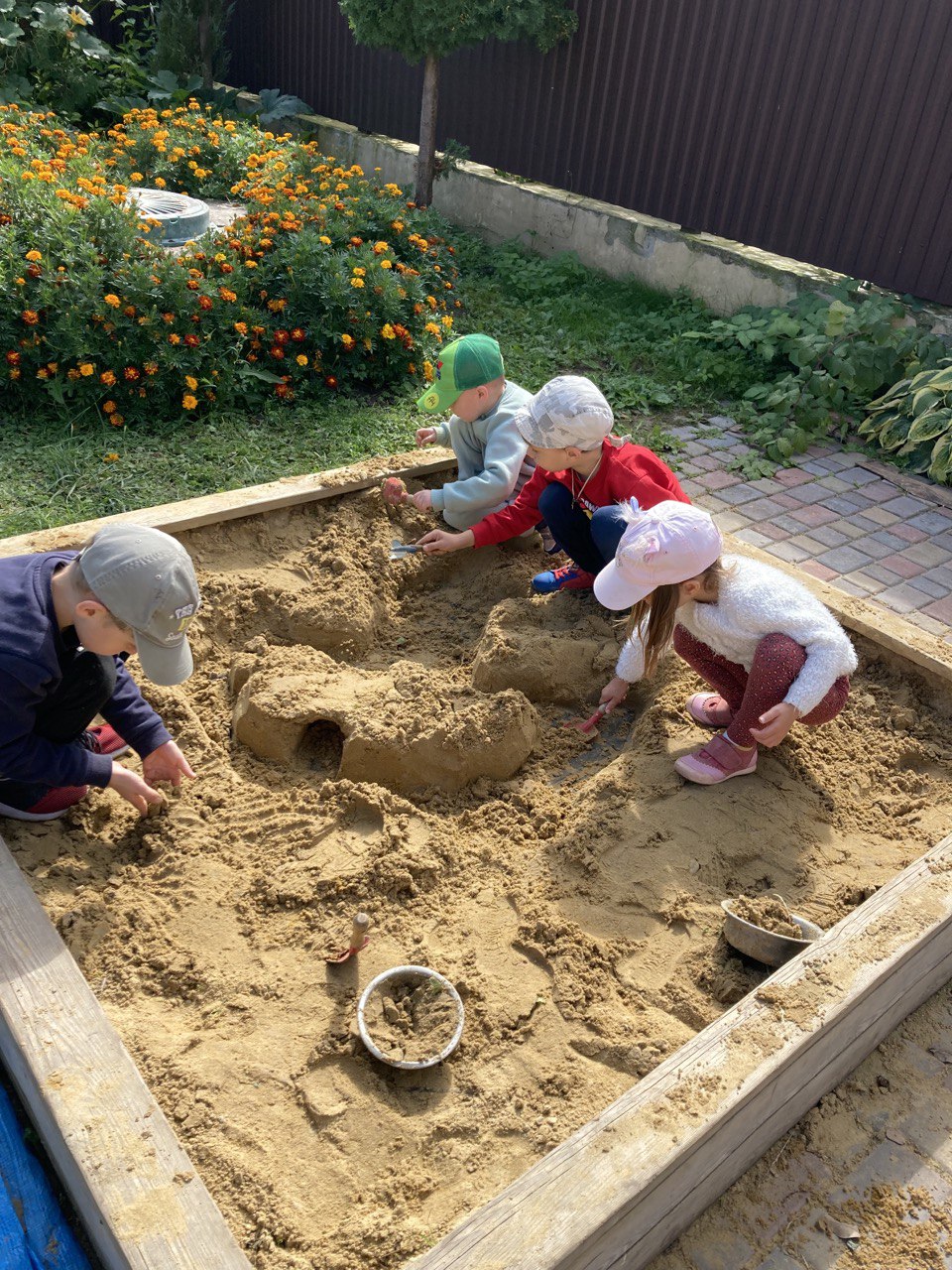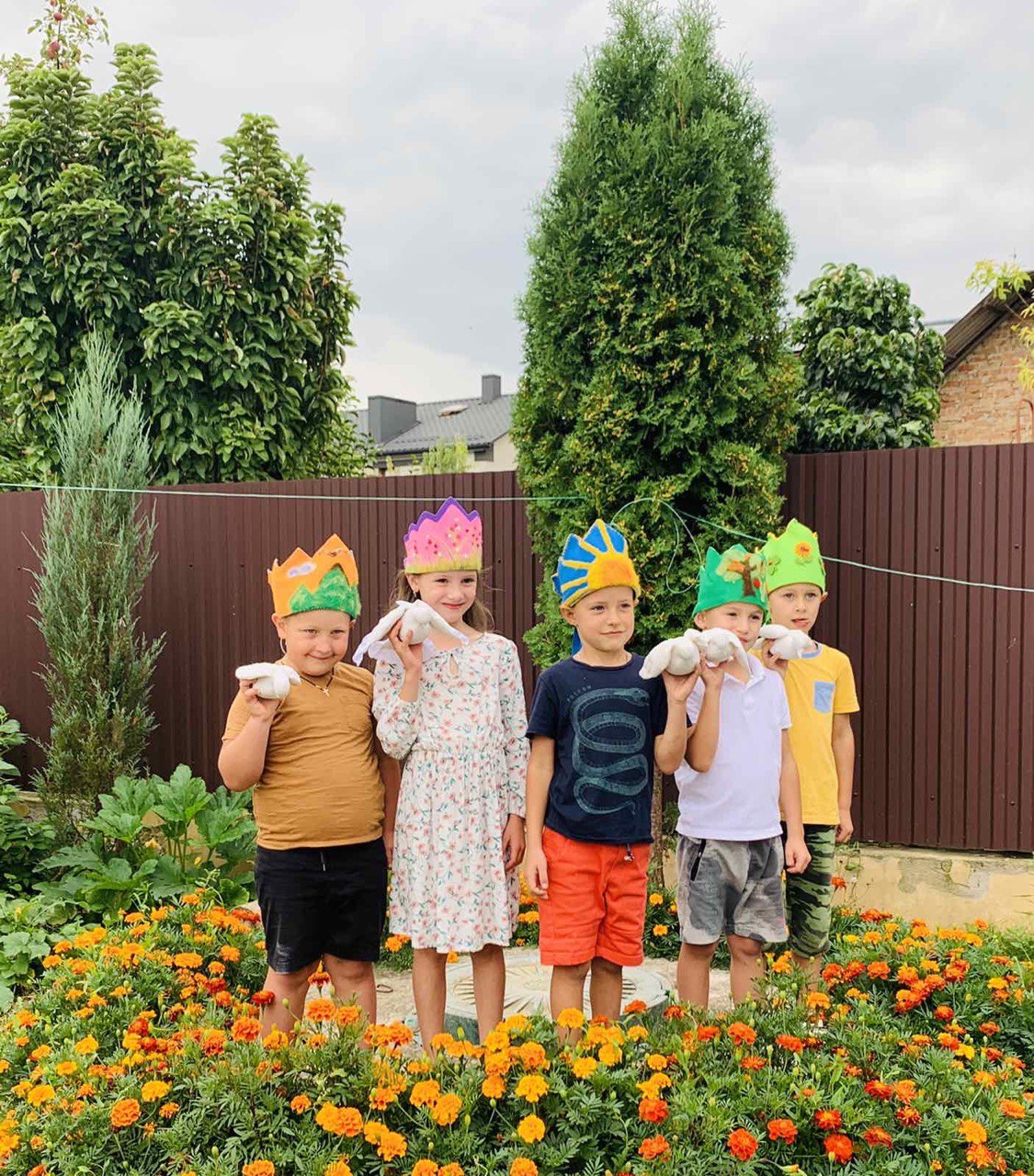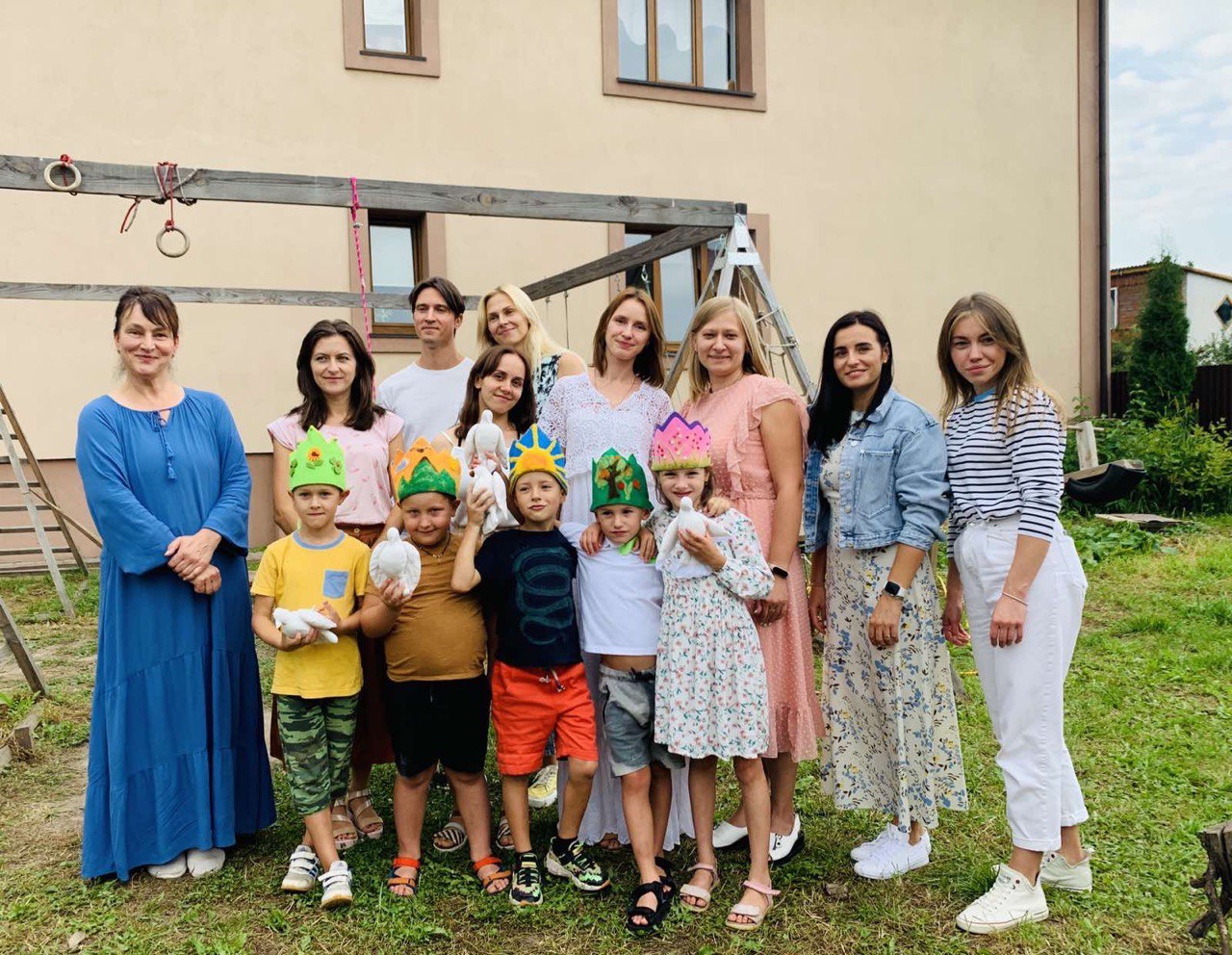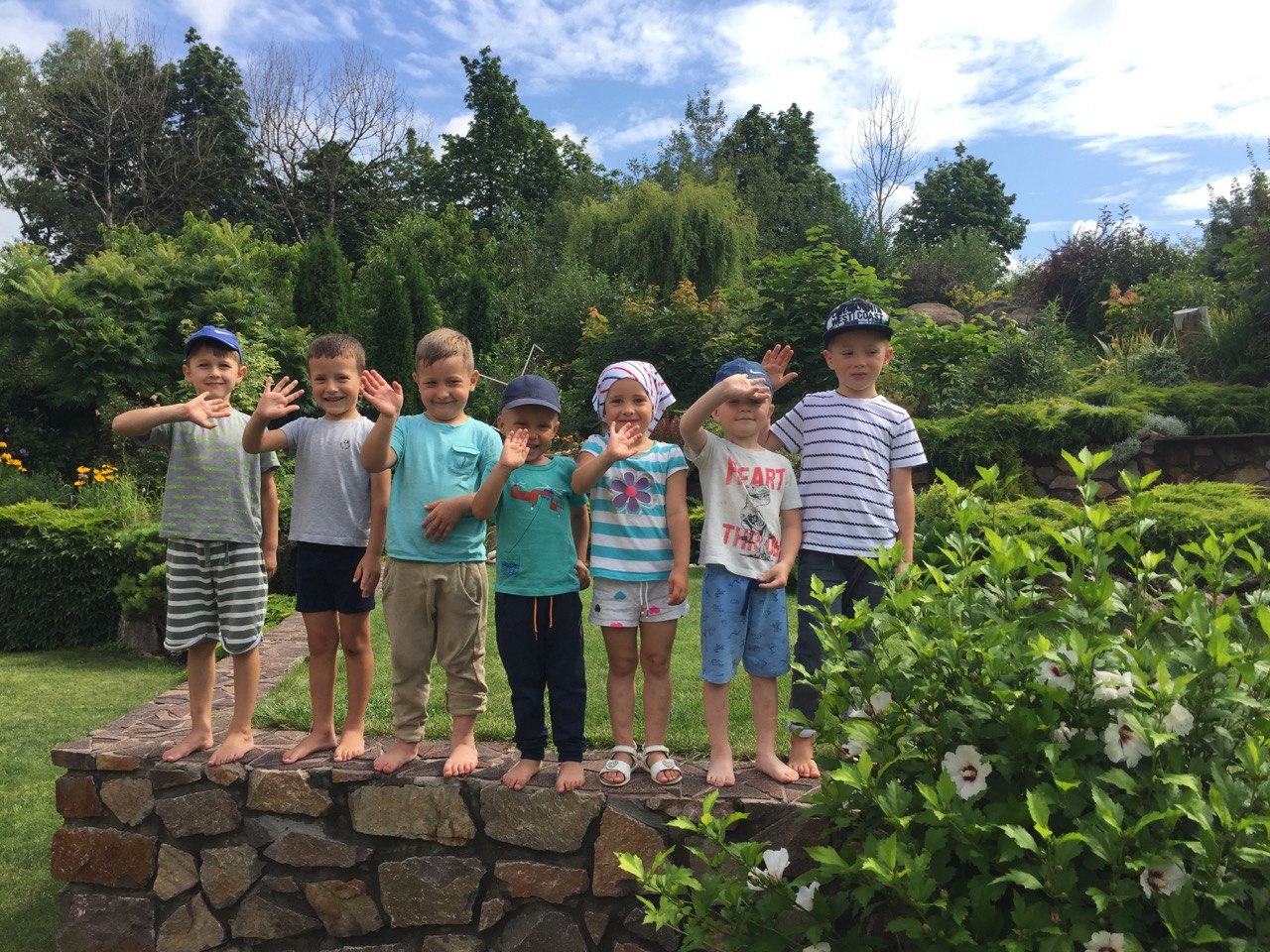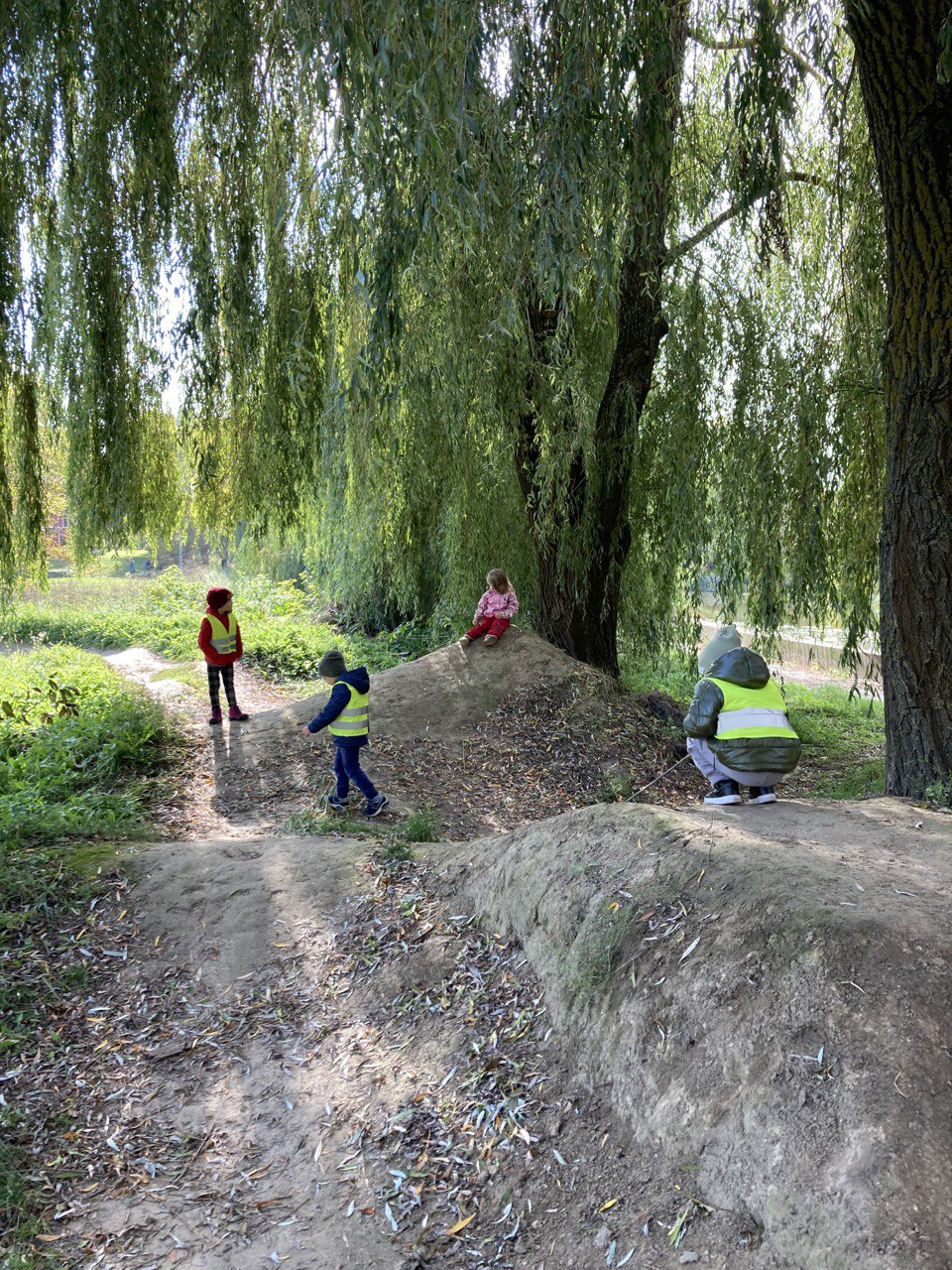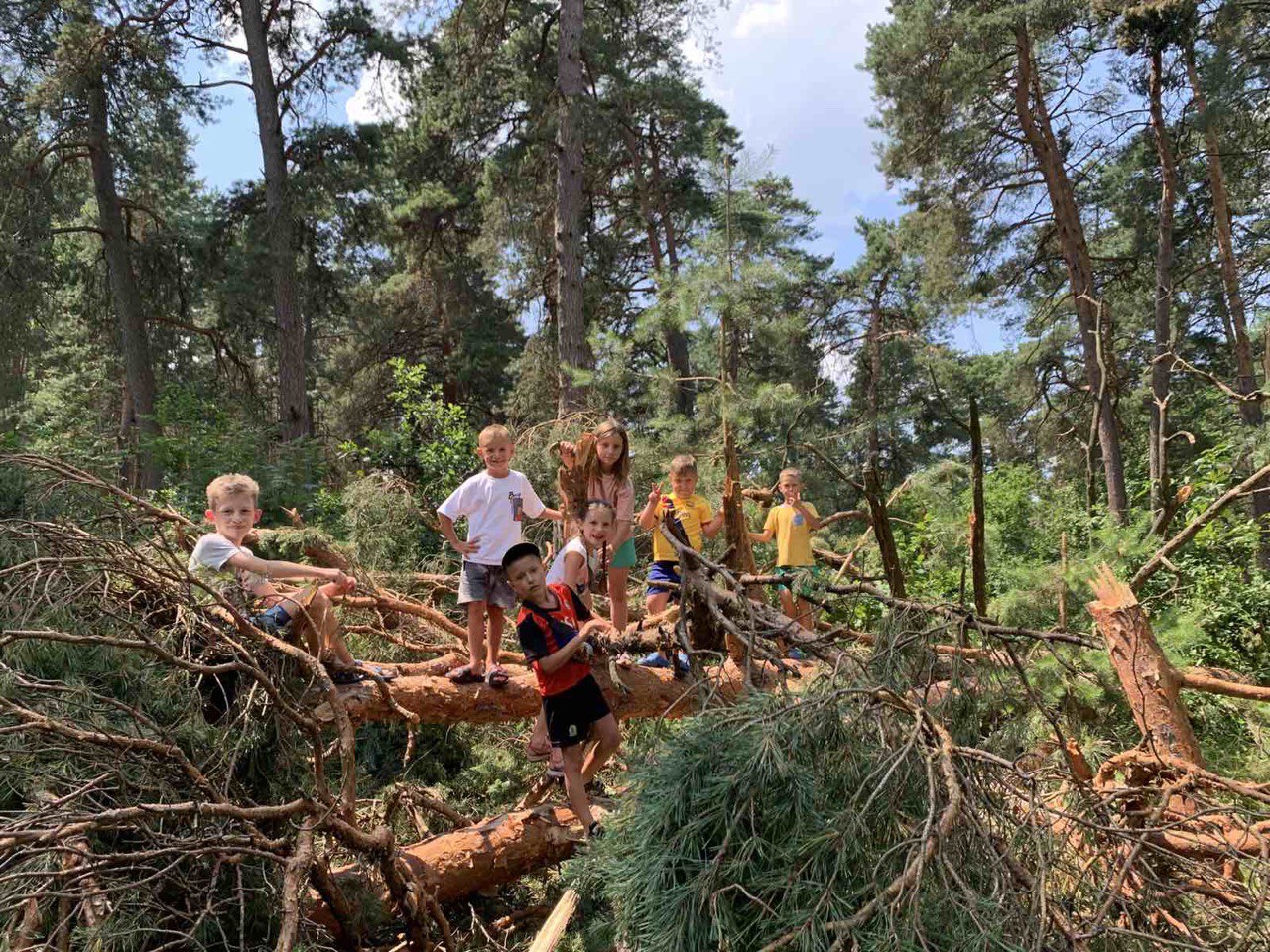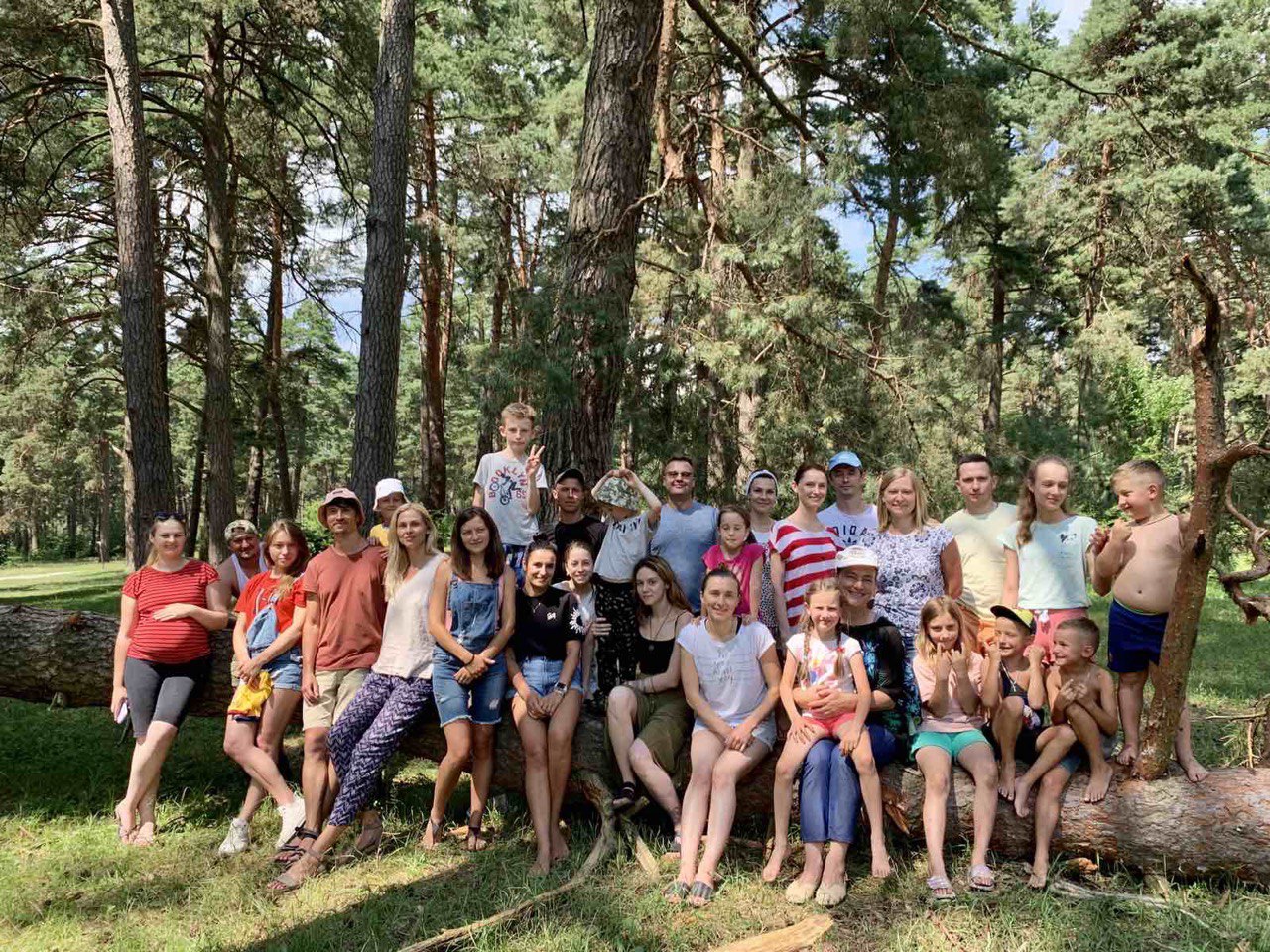 Nutrition is key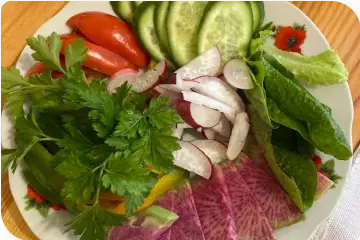 Eco-friendly home products
Eco-friendly homemade products, grown with love. We buy all products grown on ecologically clean fields without chemical treatment.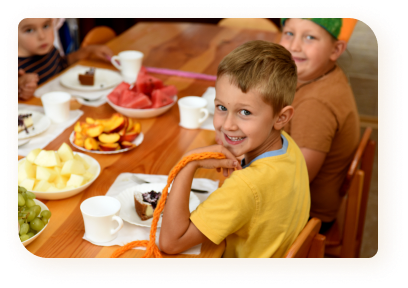 Simple, balanced and healthy food according to the season
Forms the taste qualities of the child, which in the future will be transformed into a taste for life and the right choice of simplicity and quality in life.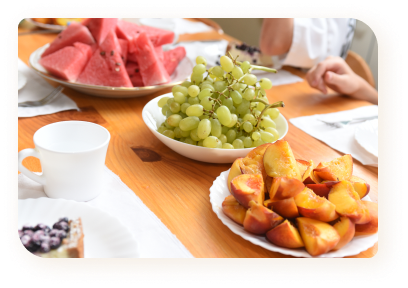 Formation of a healthy variety of tastes
Delicious desserts and pastries without yeast, sugar and chemical ingredients. 7 days - 7 cereals - 7 cereals.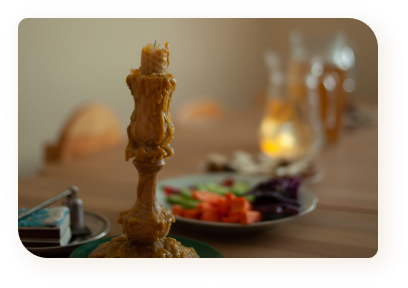 Beauty and eating etiquette
Simplicity and naturalness nurtures a child's beauty and inner aesthetics.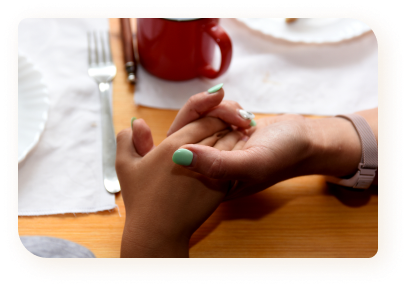 We nurture family food traditions
All the traditions formed by mankind in connection with meals and gratitude lay down values and respect.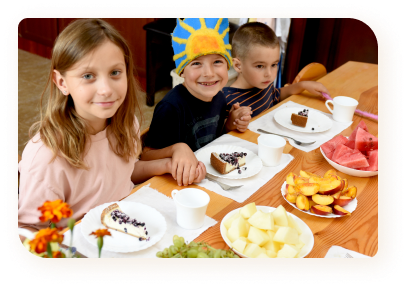 The dishes are prepared with love and gratitude
Our grandmothers always cooked for the family with love, so do we!
Reviews
Пінчук Лариса
Ми мали щастя бути у просторі цього садочку 2 роки. Якщо коротко, то шкодуємо що раніше не знали про Вальдорфська педагогіку і цей простір. Який є про абсолютну любов до кожної дитини, про гармонійний розвиток, про баланс потреб, про чіткий ритм дня. Тут стільки тепла та добра вихователів, що наповнюють та зворушують, навіть дорослих... А які тут особливі свята та святкування Дня народження. Це, просто, треба відчути. Це місце, яке наповнює. По відчуттях можна зрівняти ніби ти віддаєш дитину до найдобрішої та наймудрішої світі бабусі, яка буде готувати лише органічною та корисною їжею, розкаже казку і долучить до роботи власним прикладом та цікавістю, без примусу. Яка завжди приголубить та якій можна поплакати у приймаюче плече.
Безмежна подяка всім хто причетний до творення та підтримання цього незвичайного садочка 🙏🏼❤️
Ольга Михальчук
Неймовірний наш садочок… Минулий рік запам'ятається чудовим попри все! Наша донечка потрапила в прекрасне місце, де кожна дитина огорнена ласкавою турботою, ніжністю, спокоєм, духовністю, наче ковдрою. Навчилися співати та колядувати, допомагати меншим за себе і дорослим, шити, різати справжнім ножем, правилам за столом та вдячності за все, створювати казку, і ще багато інших хороших речей - як от проходити випробовування, жити легко як дихати, згідно природніх ритмів…
Це не просто садок. Це створений з Любов'ю цілий Світ, який хочеться пізнавати і пізнавати. Ніколи не думала, що існують такі дитячі садочки. Де виховання починається з батьків, а вже тоді дітей. Де ми зустріли такі сім'ї і таких людей, які є прикладом для нас і великим натхненням.
Проказюк Наталя
Від спогадів про садочок «Райце сад» у мене тепло на душі, так як і моєї дитини, та що казати, навіть в старшої дитини, яка мала щастя декілька раз залишатися з меншим братом та насолоджуватись миттями дитинства. Вона все повторювала йому: « Іллюха, ти не розумієш як тобі пощастило бути в такому садку; от мені в моєму, ніколи не читали казок перед сном і не співали пісеньок». Але справа не в піснях і не в казках, а в любові яка диве в просторі; вона відчувається і в усмішці вихователя, і в привітному погляді кухаря, та і в щасливо бігаючих дітей. Моєму сину невимовно пощастили мати солодкі та теплі спогади про садок! Дякую « Райце сад», я б і сама пішла до Вашого садку, хоч на трошки…
Проказюк Галина
Місце куди завжди хочеться повернутися… місце сили… місце проявлення волі… місце, де ніхто не осудить, місце дружби та любові… можна безкінечно підбирати потрібні синоніми, тому, що там є справжнє ДИТИНСТВО!!! Там, де наповнюють казкою, там де цікаво просто залізти на дерево, «політати» в гамаку, зробити гараж з дощечок та просто повалятись на траві чи поміряти глибину калюж)) все це і є РАЙЦЕСАД!!! Місце щасливих дітей ❤️
Rhythms
8.30-9.45
Arrival of children, free play
9.45-10.10
Morning circle, round dance
12.00-12.10
Arrival in the group, preparation for activities
12.10-12.30
Activities according to the rhythm of the week, we set the table for lunch
13.00-13.30
Preparation for sleep, fairy tale, lullaby
15.00-15.20
We wake up, get dressed, make the beds
15.20-16.00
Free game, drawing as you wish
16.00-16.15
Evening circle
16.30-17.00
A walk and time to go home
Tuesday
Let's mold dumplings
Friday
Arrival in the group, preparation for activities
December
Advent, Andrew, Nicholas, Christmas
March
A meeting of spring birds